02

The Popstar

Organic Single Estate Superior Genmaicha | Loose Leaf

Regular price

Sale price

$16.00 USD

Unit price

per

Sale

Sold out

Free global shipping on orders $50+ USD

2-4 day delivery to USA & Canada
Savour the perfect blend of sencha and popped brown rice, where the roasted rice kernels lend their nutty and aromatic essence to complement the refreshing astringency of green tea. 
Exceptional farm-to-cup with both tea and rice organically grown on the Shigeta family estate in Shizuoka for an astonishing 15 generations.
For those seeking an entry point to the world of Japanese tea, easy-to-drink and enjoyable-to-prepare - the perfect introduction to a timeless tradition.
Expertly crafted to avoid bitterness, delivering a flawless experience with each sip.
Low in caffeine :

 about 1/6 compared to coffee.

Very limited single estate production : each box is hand packed and individually signed by the tea producer.
Sustainable packaging : 100% plastic-free and fully compostable.
Share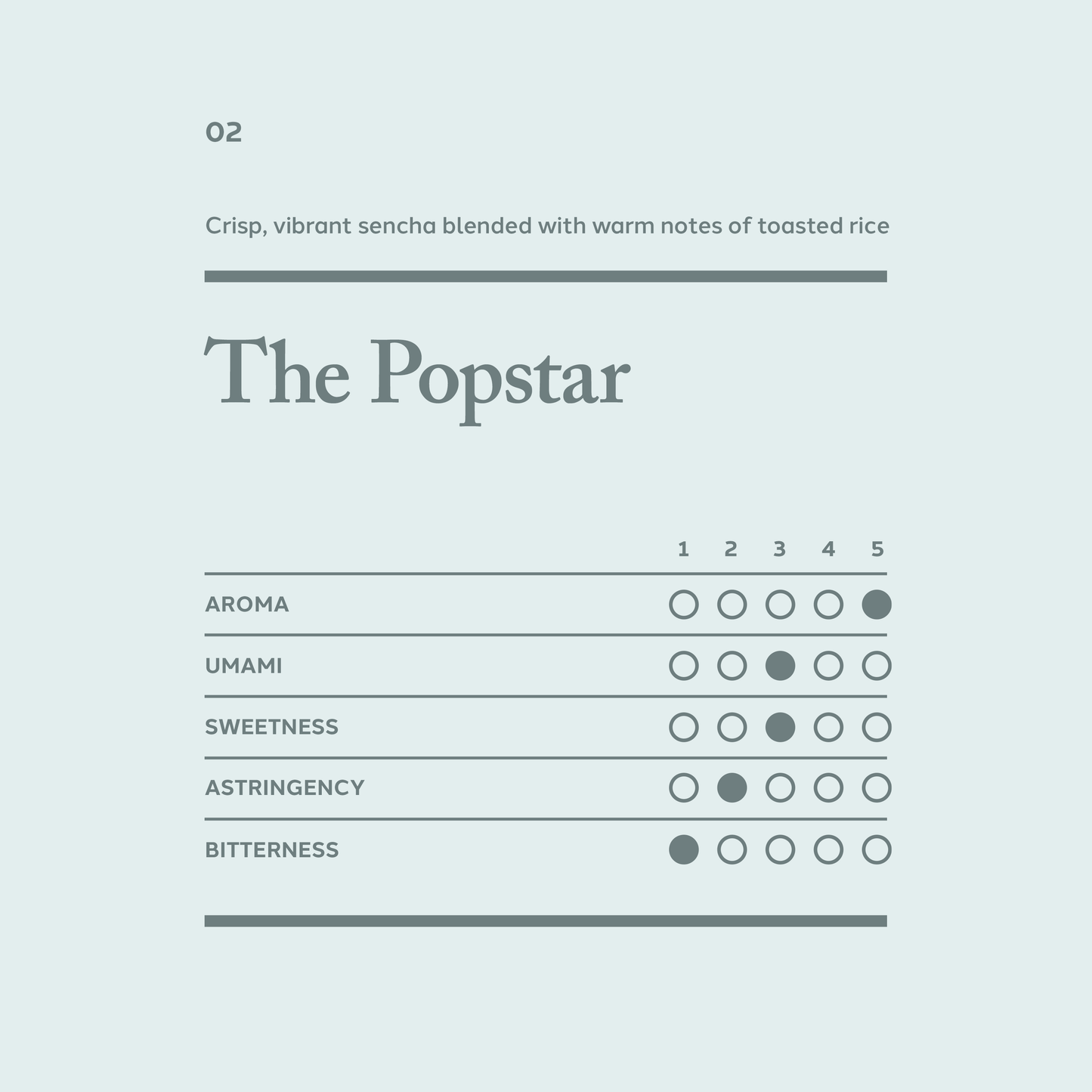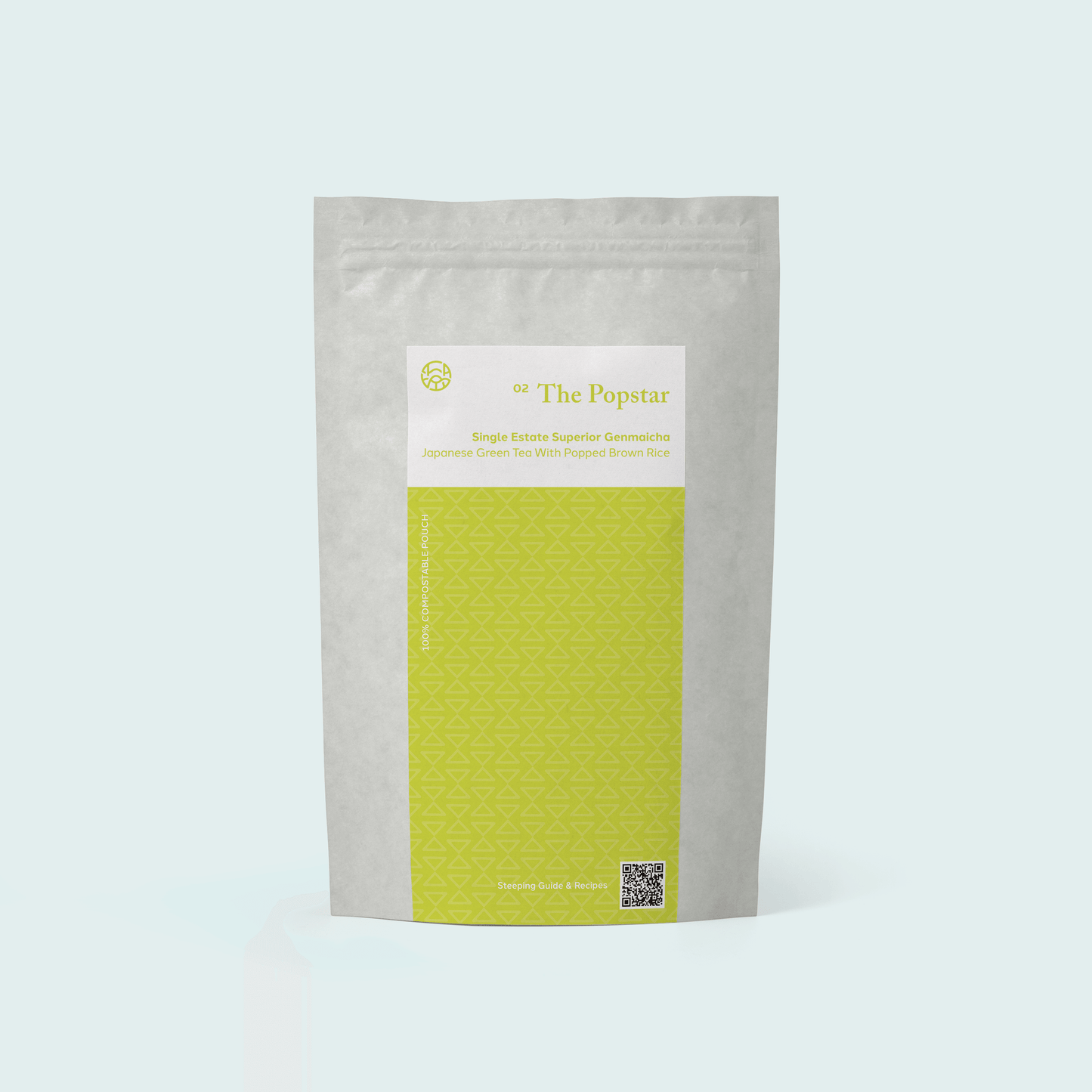 Specification
Origin

Grown in: Shizuoka, Japan
Produced by: Shigeta Family (15th generation)
Altitude: 450m
Harvest : Picked exclusively from the first spring harvest that produces the most exquisite and coveted leaves of the year. Extremely rare for genmaicha that usually features late harvest leaves.
Tea cultivar: Yabukita
Estate Type: Single Estate both sencha and rice are produced on the same estate.
Processing Method: 
1. Steamed and dried immediately after harvest to maintain their freshness.
2. Asamushi style - 21 second light steaming for a has a lighter color and a more delicate flavour compared to other sencha varieties.
Rice Type : Milky Princess
Flavour

Experience a comforting and balanced cup with our expertly crafted blend of brown rice and sencha, perfectly balanced in a half-and-half combination.
Revel in the toasted aroma of the amber-roasted rice, providing a warm and familiar feeling without any bitterness.
Bold and refreshing, we love it as a chilled brew. Enjoy the rich and playful notes of this invigorating blend, guaranteed to elevate your summer sipping game.
Flavour card :

○○○○● Aroma 
○○●○○ Umami 
○○●○○ Sweetness 
○●○○○ Astringency
●○○○○ Bitterness

Organically Grown

Organically Grown : Pesticide, chemical fertiliser, additive and preservative free.
Raw production has been rewarded with the JAS (Japan Agriculture Standard) organic certification is officially recognised as equivalent to the USDA organic certification.
About organic certification : the raw tea (aracha) produced by the Shigeta family is JAS organic certified. However, as many farmers in Japan, they do not refine the tea themselves (process of removing dust, excessive stems and further reducing moisture). Even though, this doesn't change in any way the organic nature of the final material, the fact that the facility is not certified refrains the final product to be approved organic. The cost of purchasing their own equipment is out of reach, but we are exploring solutions to give this incredible tea the certification it deserves.
Health benefits

Low in caffeine : Due to its mix of tea and rice kennels, The Popstar carries about half the amount of caffeine than Sencha does. It is one of the lowest level of caffeine of all Japanese tea, about 1/6 compared to coffee.
Full of theanine, an amino acid that induces relaxation and lowers anxiety while improving mood, concentration, and alertness.
Rich in antioxidants, which help protect you from molecules called free radicals, which are compounds that can damage cells and cause chronic disease. 
Helps reduce inflammation, boosts your immune system, and lowers cholesterol.
Sustainable Package

While offering a prefect protection to the tea leaves, our packaging is 100% plastic-free and compostable:

Inner Pouch:

1. Vegan, non-GMO, and Plastic-free.
2. Each component is certified compostable. They individually meet composting standards for industrial composting environments. Safe for Home Composting.

Standards and Certifications: ASTM D6400, EN13432. The zipper is additionally certified compostable by TUV.

Outer Box:

1. Made of 100% recycled, recyclable and compostable cardboard.
2. Printed with botanical ink

Labels:
1. FSC certified paper
2. Acid Free Paper
2. Printed with soy-based ink
Steeping Guide

Infusing Genmaicha is an absolute joy, as the toasted notes of brown rice and nutty aroma of green tea come together in perfect harmony, providing a playful and memorable steeping experience.

Check out the tea steeping fundamentals → 

Experiment with the amount of tea leaves, steeping time, water temperature and other variables, and find your own method for your perfect cup of tea.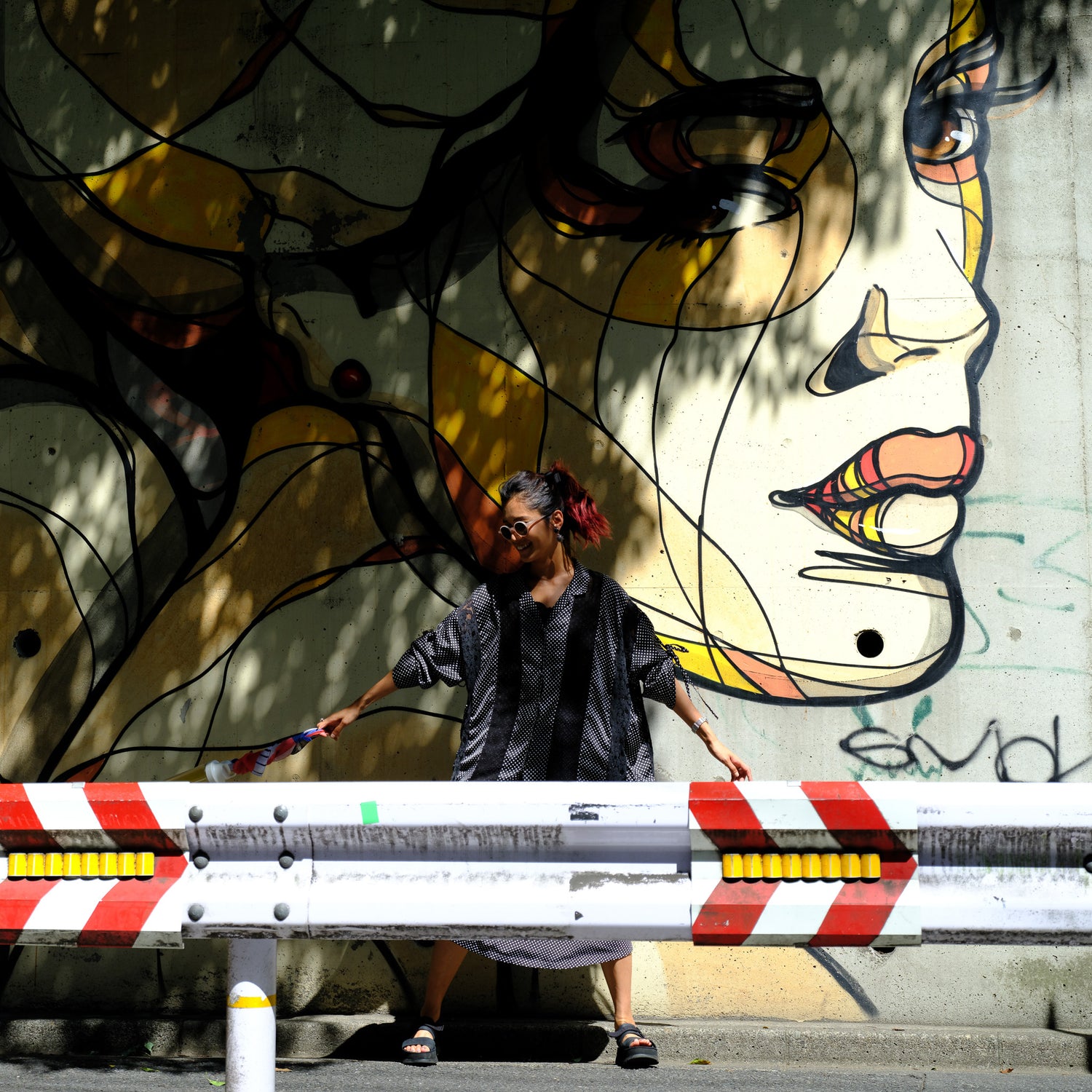 The blend that hits all the right notes
Lovingly referred to as "popcorn tea" for the delightful resemblance of its toasted rice grains to kernels, every sip is a celebration of exceptional taste and craftmanship.
Umami, aroma, and sweetness - with nary a hint of bitterness to spoil the party.
And let's not forget the fun factor - it's easy to make and even easier to drink. In fact, we love it best as a refreshing cold brew, perfect for hot summer days. The nutty fragrance of roasted and puffed brown rice beautifully complements the crisp, vibrant taste of Sencha, making it the ideal introduction for tea novices.
This is the blend that first captured our hearts and inspired us to embark on this venture - and we're confident it'll do the same for you.
We could wax lyrical about it all day long, but we'll let you be the judge. Give it a try and discover why we affectionately call it the "Popstar" - it just might become your next obsession.
The true stars
For 15 generations, the Shigeta family has been driven by an unwavering passion for crafting the most exquisite tea. Today, Seiji and his son Takuya - the 14th and 15th generations, respectively - carry on this remarkable legacy.
In the 1970s, Seiji made a bold move to switch to organic farming, a Herculean feat that involves walking every row of their vast tea garden daily to handpick any potential threats to their precious tea trees. This commitment to organic farming has earned the Shigeta family the coveted JAS (Japan Agriculture Society) organic certification, recognized as equivalent to the USDA organic certification.
In an age of mass production and industrial farming, it's rare to find a tea that's truly homegrown. But that's exactly what you'll get with the Shigeta family's Genmaicha. The tea leaves and rice are both organically grown on the same estate, a practice that's become all too rare in the world of tea production.