03

The Wild One

Extremely Rare Organic Wild Grown Yamacha | Loose Leaf

Regular price

Sale price

$31.00 USD

Unit price

per

Sale

Sold out

2-4 day delivery to USA & Canada

Free global shipping on this item
A unparalleled flavour profile in its boldness and uniqueness. The Wild One defies convention by eschewing any hint of bitterness, and instead delivers a smoky, earthy, and well-rounded taste.
Processed by award-winning Tea Master Yoichi Kourogi in the ancient Kamairi (pan-fried) technique.
Wild organic tea leaves, meticulously hand-picked from the verdant forests by the local community.
Our most premium and unique tea produced in a very limited quantity.
Low in caffeine : about 1/6 compared to coffee. 
Sustainable packaging : 100% plastic-free and fully compostable.

Each box is hand packed and individually signed by the tea producer.
Share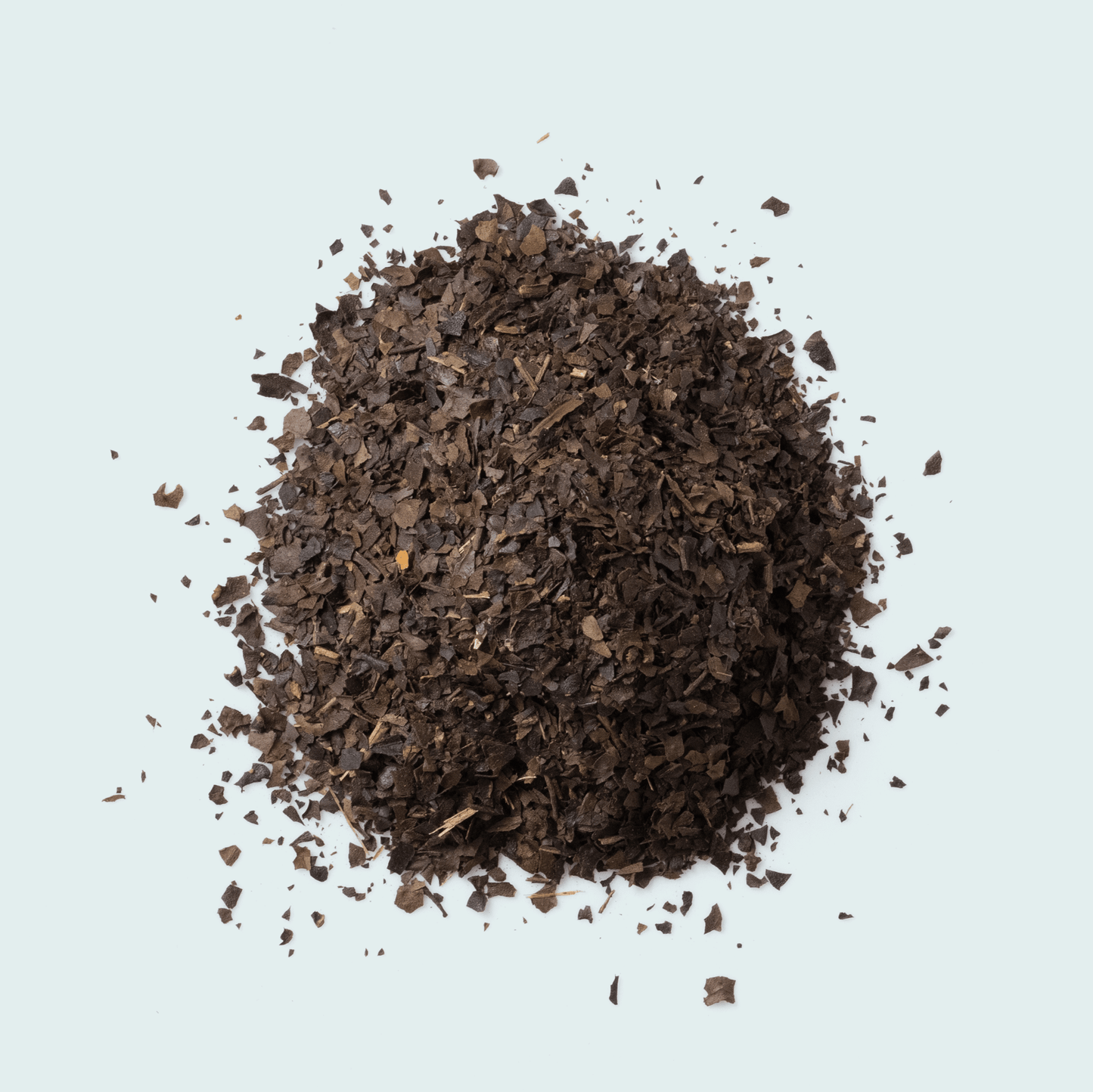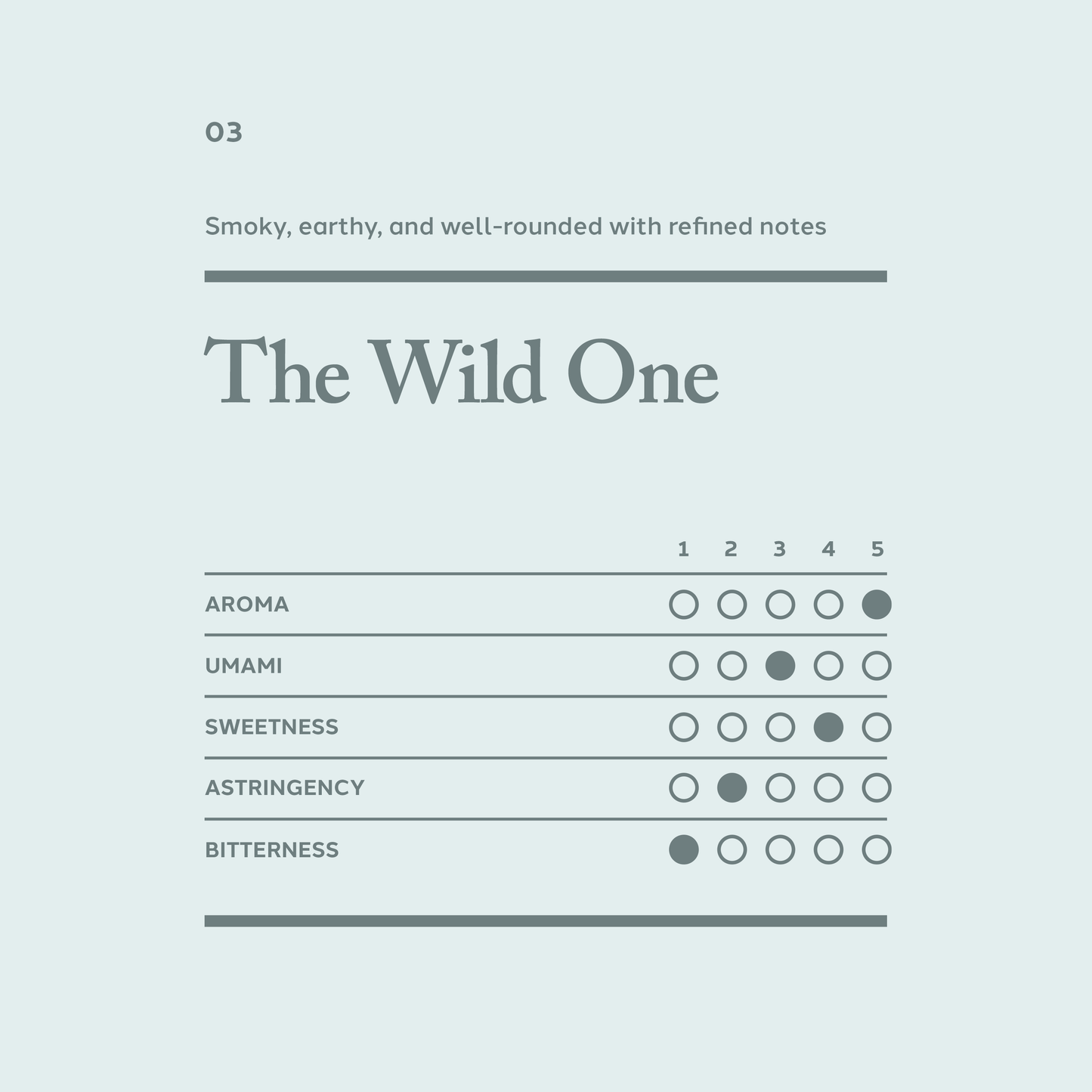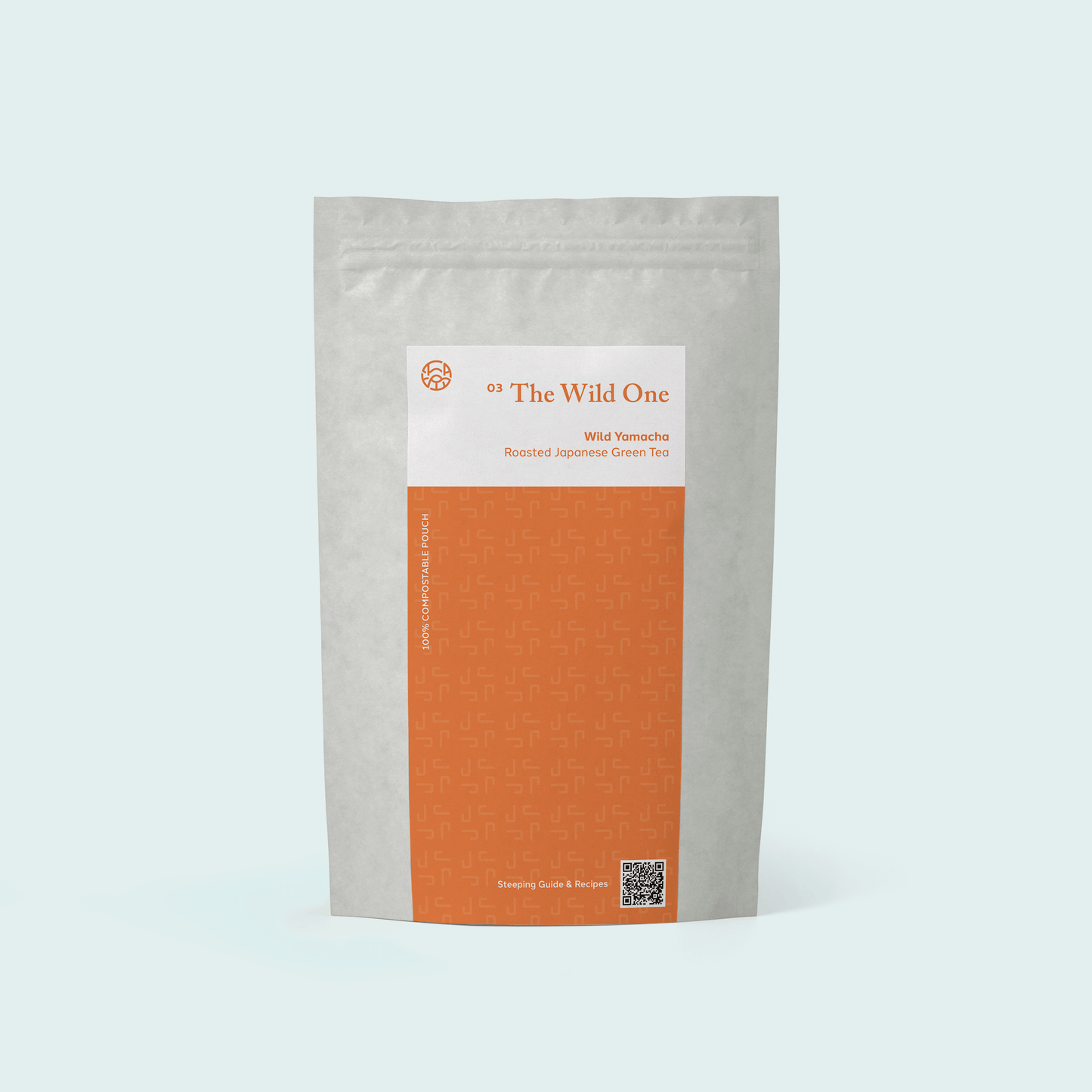 Specification
Origin

Grown in: Kamidogawa estate, Hyūga, Miyazaki (Island of Kyushu)
Produced by: NPO Seirin
Harvest : Hand picked by local community in fall and winter
Altitude: 400 - 600m
Tea cultivar: Original tea cultivar as imported from China from the 9th century AD
Processing Method: Kamairi technique by award-winning tea master Yoichi Kourogi
About Kamairi : it is a Japanese tea processing technique that involves pan-firing tea leaves in a hot iron pan, which stops oxidation and preserves the natural flavor and aroma of the tea. This method is said to produce a unique smoky flavor and is considered an alternative to the more commonly used steaming method.
Flavour

Boasting a well-rounded and complex blend of smoky and earthy notes, this exquisite offering pays tribute to its storied past with refined undertones that speak to its ancient roots.
The Kamairi processing of the leaves removes most of the bitterness to enhance its aroma and sweetness.
Flavour card :
○○○○● Aroma
○○●○○ Umami
○○○●○ Sweetness
○●○○○ Astringency
●○○○○ Bitterness
Wild Organic

Wild Organic: It doesn't get more natural and organic than this -- growing freely in the verdant and pristine forest of Miyazaki.
Pesticide, chemical fertilizer, additive, and preservative free.
Health benefits

Low in caffeine : The roasting process burns away the caffeine making it ideal for an evening tea. The Wild One carries about half the amount of caffeine than Sencha does. It is one of the lowest level of caffeine of all Japanese tea, about 1/6 compared to coffee.
Rich in antioxidants, which help protect you from molecules called free radicals, which are compounds that can damage cells and cause chronic disease.

Helps reduce inflammation, boosts your immune system, and lowers cholesterol.
Boosts your metabolism while aiding digestion.
Full of theanine, an amino acid that induces relaxation and lowers anxiety.
Sustainable Package

While offering a prefect protection to the tea leaves, our packaging is 100% plastic-free and compostable:

Inner Pouch:

1. Vegan, non-GMO, and Plastic-free.
2. Each component is certified compostable. They individually meet composting standards for industrial composting environments. Safe for Home Composting.

Standards and Certifications: ASTM D6400, EN13432. The zipper is additionally certified compostable by TUV.

Outer Box:

1. Made of 100% recycled, recyclable and compostable cardboard.
2. Printed with botanical ink

Labels:
1. FSC certified paper
2. Acid Free Paper
2. Printed with soy-based ink
Steeping Guide

Savor the pure and unadulterated essence of nature with our wild organic tea leaves.

Check out the tea steeping fundamentals → 

Experiment with the amount of tea leaves, steeping time, water temperature and other variables, and find your own method for your perfect cup of tea.
A remarkable sensory experience, expertly crafted to perfection
Unleash your untamed spirit with The Wild One - a tea as bold as you are. This exceptional brew defies convention with its unparalleled and daring flavor profile that eschews any hint of bitterness. For those seeking a different type of tea, this offering pays tribute to its storied past with refined undertones that speak to its ancient roots.
A smoky aroma and bold taste make The Wild One will delight even the most discerning palates. With its low caffeine content, this brew is the perfect accompaniment for any moment of the day, without compromising on taste.
Expertly crafted by award-winning tea master Yōichi Kōrogi, The Wild One is a tribute to the ancient ways of tea production. Not for the faint of heart, this tea packs a delicious punch that will leave you craving more.
Embrace your wild side and try The Wild One - a tea that truly embodies the wild spirit within us all.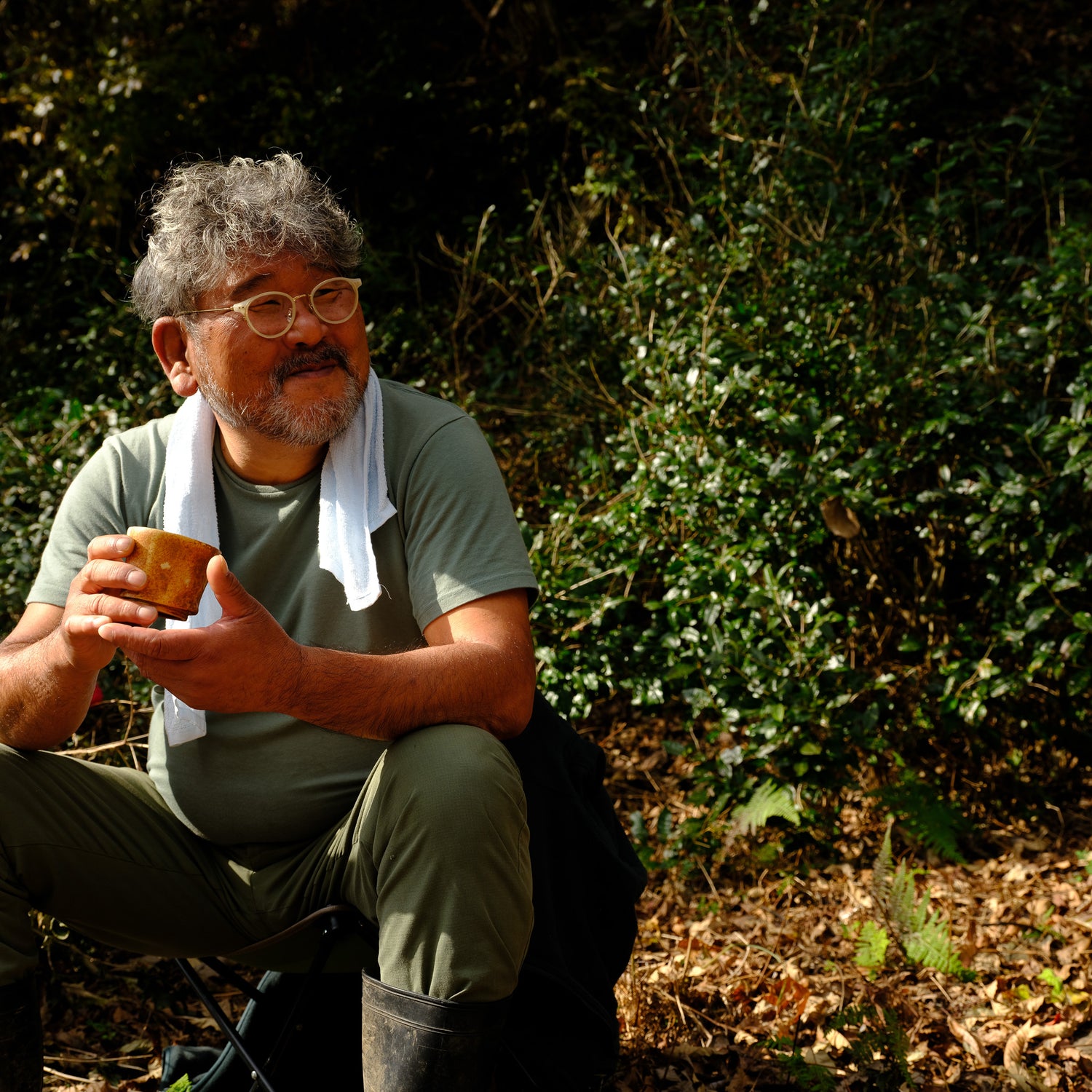 Fresh ideas and wild passion from Miyazaki
In the highland forests of Miyazaki, Japan, there's a tea that grows freely and defies conventional cultivation methods.
The Wild One is handpicked by expert eyes during the fall and winter months and processed using the Kamairi technique, an ancient Chinese method originally used in Japan before mainstream steaming.
The story of The Wild One began with two friends, Noboru and Kazuhiro, who shared a passion for the natural wonders of Miyazaki. During one of their hikes, Noboru noticed the beautiful tea leaves growing wild in the forest and learned of the local community's long tradition of making small homemade batches of tea from them. With the help of Yōichi Kōrogi, they created a truly unique tea from these wild-grown leaves processed using the ancient Kamairi technique of pan-frying.
Their vision attracted attention and gained traction, they not only operate their tea initiative but also organize community events and gatherings. Their project creates job opportunities in a community impacted by the migration of younger generations to cities.
The production of The Wild One helps promote and support their beautiful region from a community, cultural, and environmental standpoint. We're proud to call Kazuhiro and Noboru our friends and to support their beautiful initiative for positive change.