Bare us for a moment, won't you?
We're on a mission to make a positive impact, from the fields to your cup, from our neighbours to the environment.
Our goal is twofold: to support the hardworking tea farmers in Japan and to uphold the rich cultural heritage of Japanese tea. Together, we can pave the way to a brighter future for this remarkable community that has been steeped in tea for centuries, and we invite you to join us on this journey.
We won't pretend to have all the answers, nor that our efforts have been flawless, but we're proud of what we've achieved so far and eager to keep pushing forward.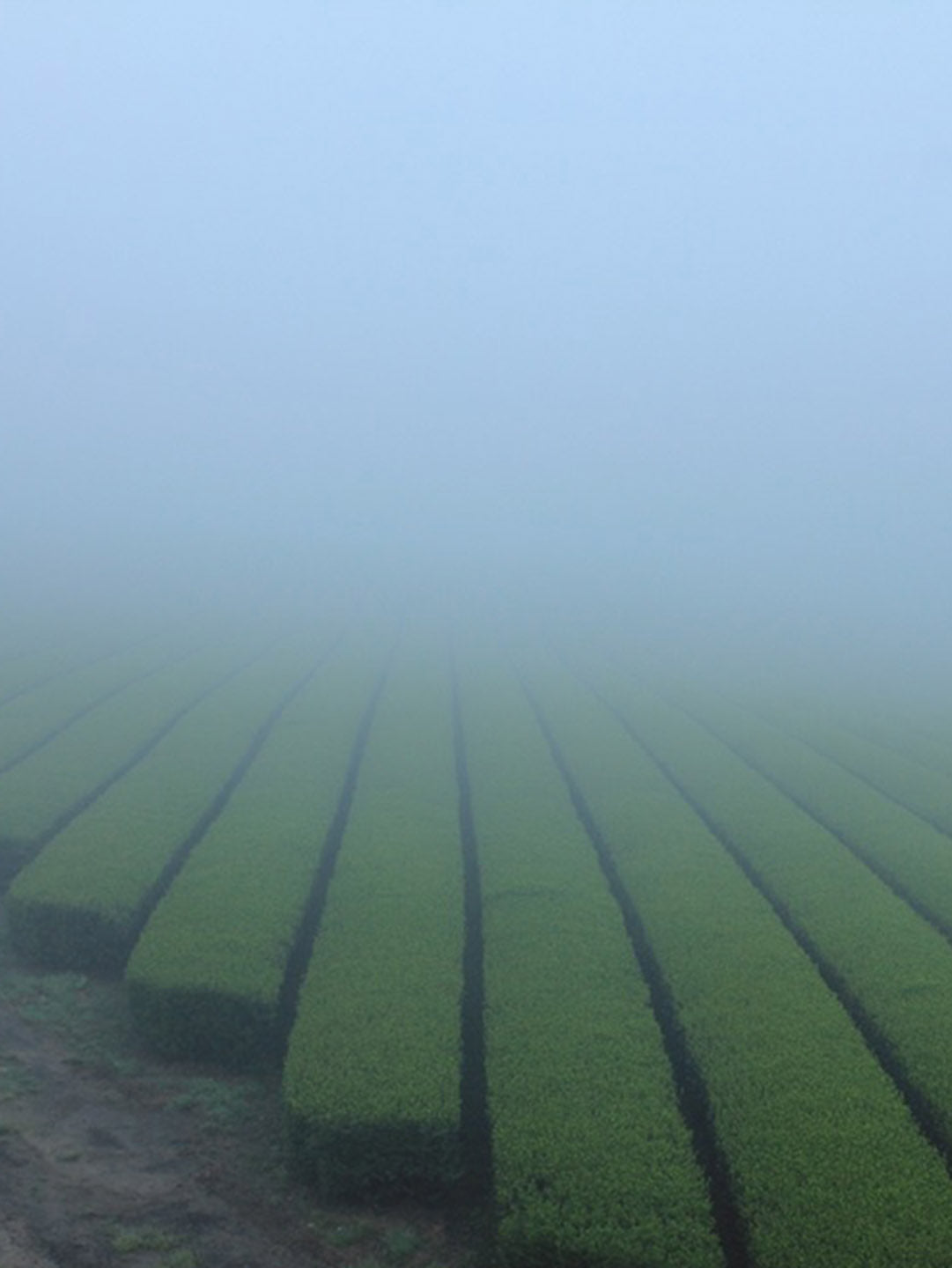 Current context
Tea has long been an integral part of Japanese culture, steeped in history and tradition. However, a troubling trend has emerged in recent years, as a staggering 95% of domestic tea production is now consumed locally, with much of it being sold to major beverage companies that churn out cheap ready-to-drink bottles. This has led to a worrisome decline in tea production and a host of related issues.
Firstly, the quality of tea production has taken a steep nosedive in order to meet the demands of large corporations looking to produce mass quantities of tea at cut-rate prices. As a result, the overall quality of tea has suffered over the past few decades.
Secondly, this business model has had a significant environmental impact, as farmers and producers resort to using chemical pesticides and fertilizers to keep up with the relentless demand for larger quantities of tea at lower prices.
Thirdly, the crisis facing the tea industry has had a devastating impact on the livelihoods of many farmers, and has resulted in a dearth of interest among the next generation of tea producers. The average age of tea producers in Japan is over 55 years old, highlighting the urgent need to address this pressing issue.
Finally, the decreasing relevance of tea in today's culture is a cause for concern, as younger generations turn to other beverages. This represents a significant challenge for the tea industry, and underscores the need to take decisive action to preserve this cherished aspect of Japanese culture.
1. Organic Farming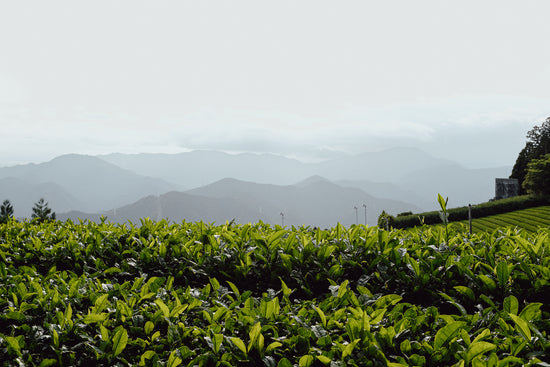 We believe whole-heartedly that organic farming is the way to go. It is a no-brainer that the commonly heavy use of pesticides and artificial fertilisers (a lengthy topic for another time), are harmful to humans, animals and plants alike. The natural ecosystem has its own delicate and intelligent balance, and we believe that it needs to be restored.
All our farmers are dedicated to farming methods in tune with nature, also using traditional knowledge, not using chemical pesticides and fertilisers.
2. Direct Trade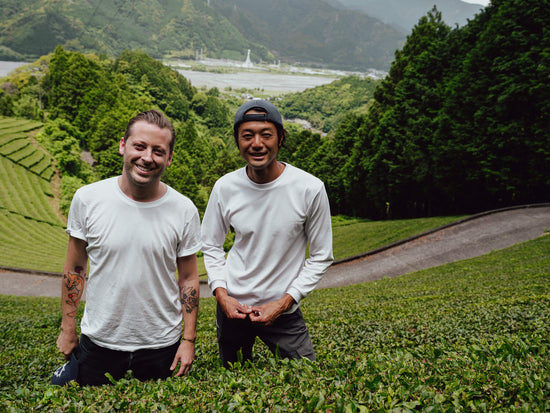 We partner directly with farmers or boutique tea merchants. 
The reasons are quite simple :
1. It connects small farms and collective to new clients outside of Japan.
2. It offers higher prices to farmers and tea merchants. It can directly support their livelihood and future development.
3. It supports organic agriculture or transition hand in hand with them
4. It connects you directly to the freshest and highest quality tea from the farm to your cup.
5. It allows us to reduce number of shipments and therefore our carbon footprint. From them to us, from us directly to you.
6. It gives farmers visibility on our platform for new business opportunities for themselves and a recognition for their incredible work.
3. Our packaging
Tea leaves and powder are extremely delicate, they can easily be altered by oxygen, light, moisture or smell. 
Our first priority is to deliver to you the freshest tea.
In order to do that the common knowledge is to use plastic or aluminium based packaging that eventually just end up in landfills damaging the environment.
To us it just doesn't make any sense to offer organically grown product if it is to hurt the planet with plastic garbage.
That is why it was absolutely out of the question to pack your tea in nothing else than a fully sustainable solution.
A tea grown with respect of nature and sent to you in a box that can be returned to earth.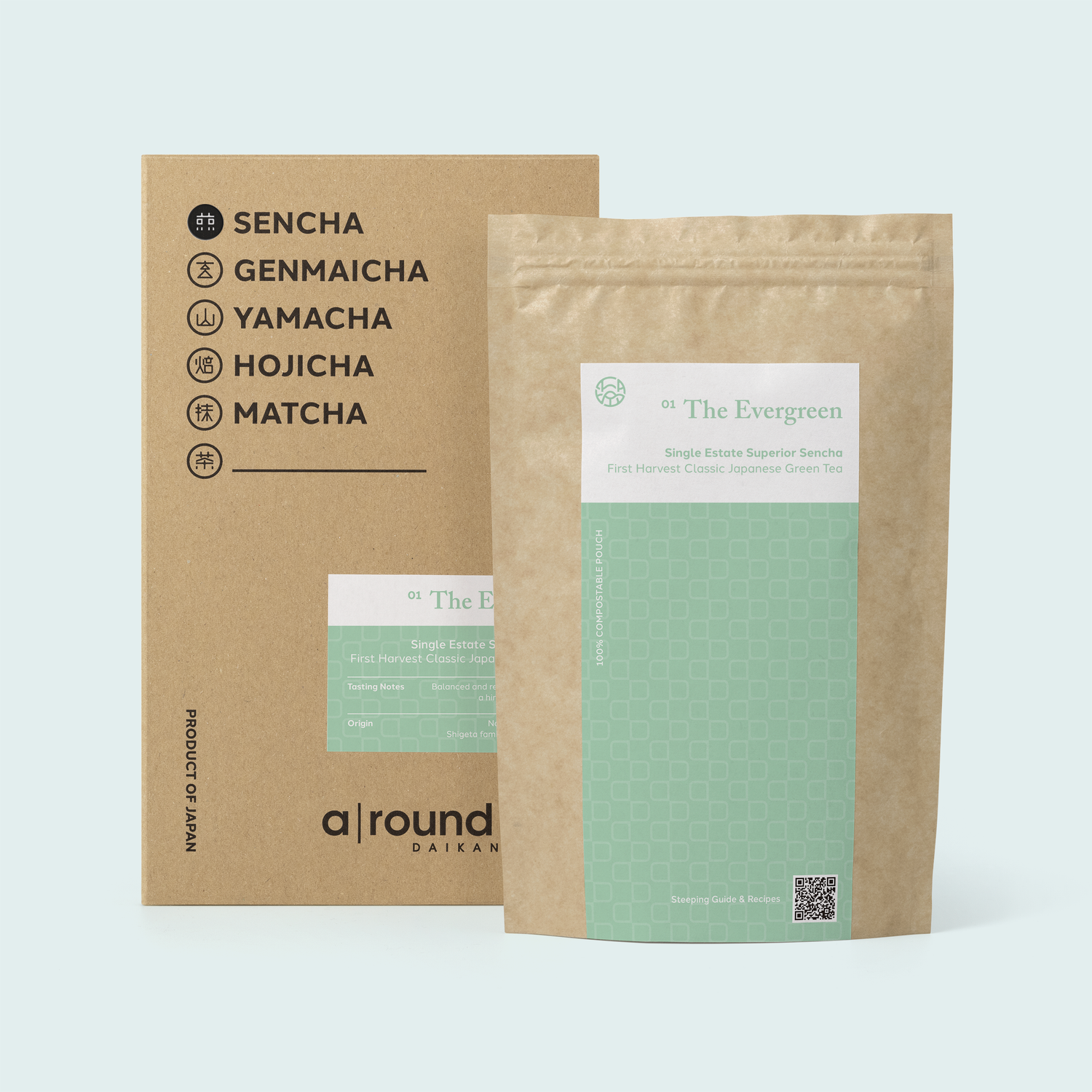 Inner Pouch:
1. Each component is individually certified compostable.
2. Vegan, non-GMO, and Plastic-free.
3. Lightweight and durable - reducing overall carbon footprint.
4. A reclosable zipper ensures that your product stays fresh.
5. These films meet composting standards for industrial composting environments. Safe for Home Composting.
Standards and Certifications: ASTM D6400, EN13432. The zipper is additionally certified compostable by TUV.
Outer Box:
- Made of 100% recycled, recyclable and compostable cardboard.
- Printed with botanical ink
Labels
- FSC certified paper
- Acid Free Paper
- Printed with soy-based ink
We believe on giving the Japanese tea culture a platform to share its beauty and protect its heritage.
We also aim at extracting the essence of it to make it relevant in today's global lifestyle. 
We believe most of its learnings and meanings are extremely relevant today if deconstructed in a modern context. Tea culture doesn't belong in museums but as a part of our lifestyle.
Discover more